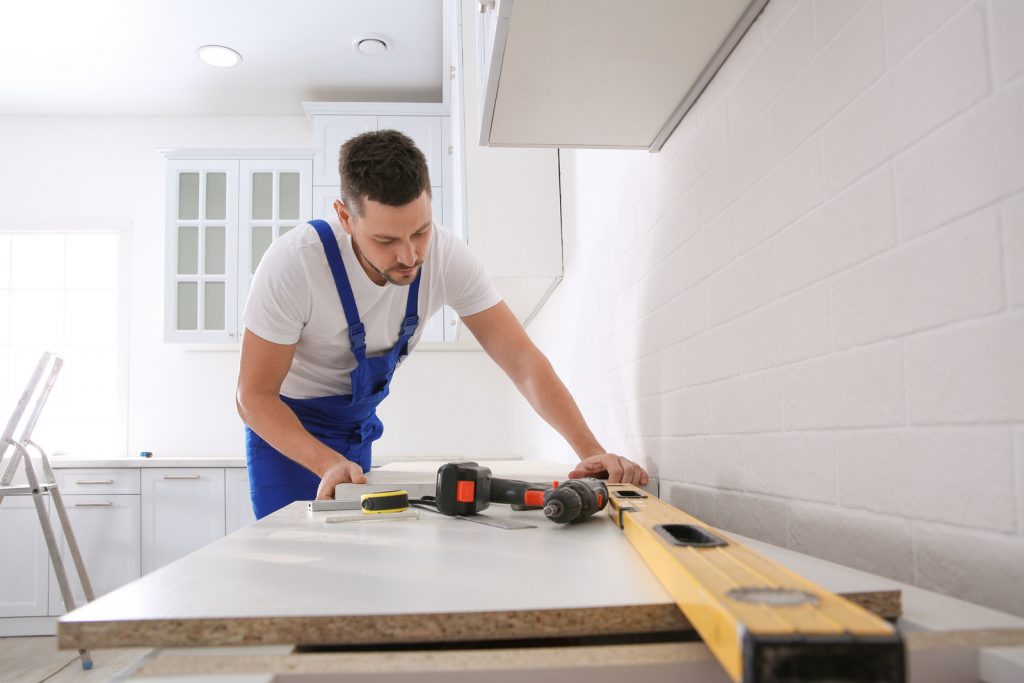 What countertops should I use for my kitchen remodel?
Are you looking to remodel your home's kitchen? Curious about what factors might impact the quality and value of your home? If you are unsure where to start, it's worth contacting a local countertop company for advice. They'll be able to help you through the entire remodel process to ensure your remodel goes as smoothly as possible. If you'd like to find out more about kitchen countertops in Edina MN, reach out to Granite Expo today.
Consider your budget
If you want to go all out and upgrade your kitchen, consider granite or quartz countertops. They're durable and can be customized to fit any style of kitchen remodel. If you need a more affordable option that still looks great, consider laminate or butcher block countertops.
If you're planning on selling your home in the future, granite or quartz countertops may be a good investment. They're more expensive than other options, but they can help your home sell faster and for more money. While you may be tempted to invest in a cheaper countertop now, the wear it will receive in just a few years time could have you shaking your head that you didn't invest just a bit more in your home's kitchen. Higher-quality countertops will not only last longer, they'll increase the value of your home, and they'll look nicer, too!
Consider your lifestyle and how you'll use your kitchen
If you have children or pets, you might want to choose a material that's easier to clean. Granite and quartz are very durable, but they can be difficult to maintain in a kitchen with kids who like to throw food all over the place! Consider where your countertops will go in relation to the rest of your home's design. For example, if you're planning on putting granite countertops in an open-concept kitchen/family room area, they may not fit in as well as they would elsewhere in the house.
Decide what level of maintenance you're willing to maintain
Quartz is easy to clean and maintain, but it can be prone to scratches. Granite requires a little more attention—you'll need to seal it every couple years or so—but it won't scratch as easily as quartz may. Once again, it comes down to how much time and money you are willing to invest. Granite and quartz countertops both add impressive value to your home, but may require more upkeep to maintain their quality. That being said, cheaper countertops aren't always the solution to this. While a cheaper countertop doesn't require the same type of upkeep as a more expensive option, they are often more prone to chips, scratches, and other forms of damage- which can lead to an even greater expense. If you do choose a cheaper option, be sure that it is made out of a material that will hold up over time and won't get damaged as easily as others.
Choose a color that speaks to you
While material is important, so is color. Keep in mind that not all countertop materials come in unlimited options. If you're looking for something specific in your home, it may be smart to start with color first and then weigh other factors as you go. If you're looking for something that will match the rest of your kitchen and provide a neutral pallet, consider choosing stainless steel or quartz. If you want something that stands out and adds some flair to your countertops, consider marble or granite.
Choose texture carefully, because it can make a countertop look different than you thought it would
If you're using a material like granite or marble, be sure to choose one with a smooth surface if you want it to look polished and refined. For example, quartz countertops are often polished but not always; they can also come in satin or matte finishes that create a more casual style.
Compare the pros and cons of different materials
You'll want to consider factors like durability, appearance, cost and maintenance. For example, stainless steel is extremely durable but not as attractive as some of the other materials on this list; granite is beautiful but can be expensive and hard to maintain. If you're stuck between two different materials, ask a countertop professional for advice on which one will better suit your home and family.
At Granite Expo, we would be happy to help you with any of your countertop needs. We work with quartz, granite, marble, quartzite, and can even install sinks, backsplash, and custom edgework. We can help you find the perfect option for your home with a color consultation, and can help you install, remove, and/or dispose of all tiles and countertops. Click this link to look into our past projects, or you can contact us today to get your remodel project started immediately!
Kitchen Countertops in Edina MN
Kitchen Countertops in Edina MN
Kitchen Countertops in Edina MN
Kitchen Countertops in Edina MN