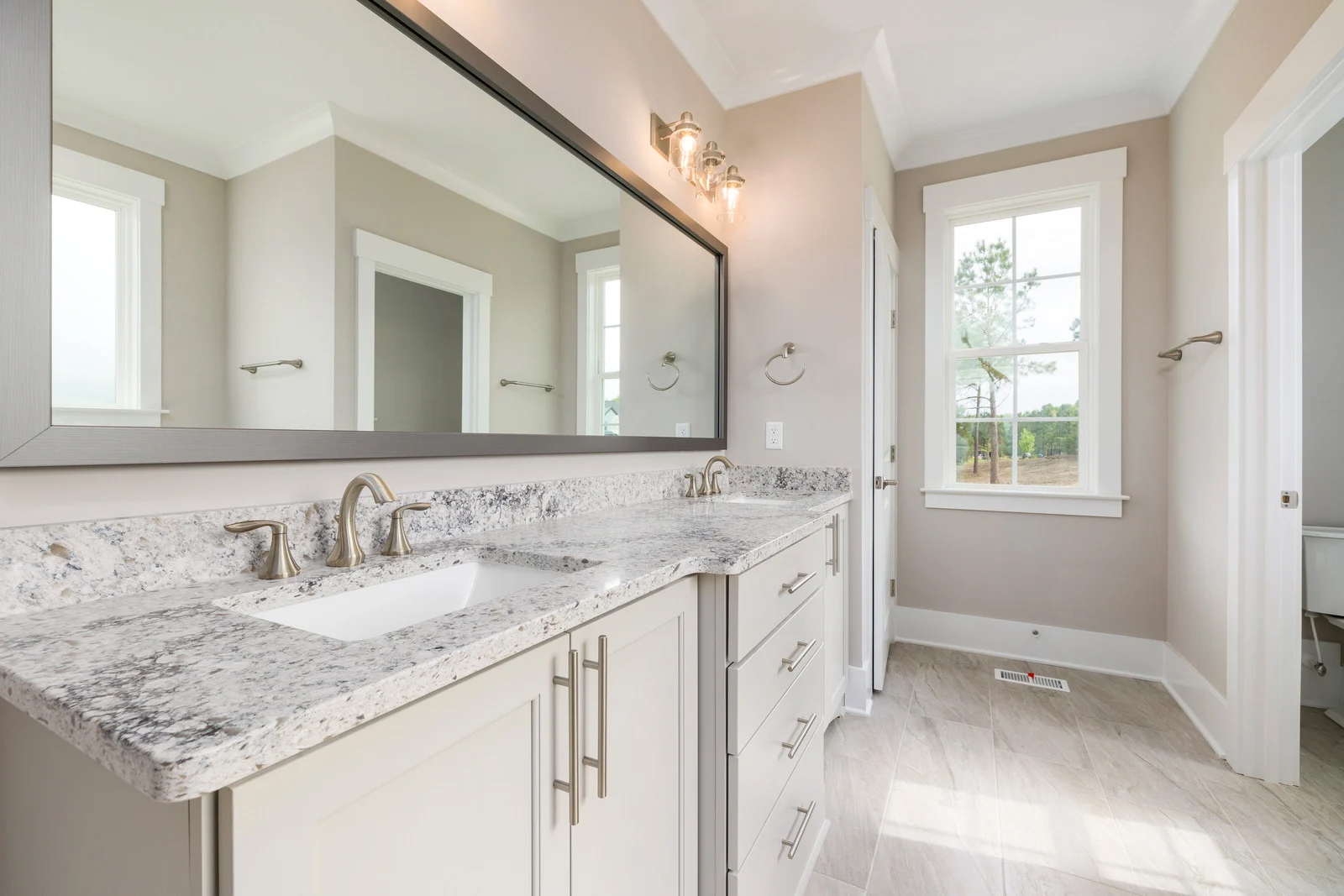 Bathroom countertop remodel ideas
Choose a Classic or Timeless option
Bathroom countertops are a great place to start when you want to update your space. They're easy and inexpensive to update, but they can also be one of the most expensive parts of your bathroom remodel if you don't consider all of your options carefully. If you'd like to find out more about bathroom countertop in Edina MN, reach out to Granite Expo today. To really improve your home's value, you should consider picking a classic or timeless countertop option. Here are some of the best countertop options that you can choose from:
Granite
Granite is one of the most popular materials used for bathrooms because it's durable, affordable and easy to maintain. Granite countertops are also made of a natural stone, so it's completely eco-friendly.
Quartz
Quartz is another popular option for bathroom countertops because it's more durable than granite and comes in many different colors and patterns. Quartz countertops are also easy to clean and doesn't require any special care or maintenance.
Marble
Marble is another natural stone that's often used for bathroom countertops. Marble countertops are a beautiful option that comes in many colors and patterns, so you can choose one that matches your taste and style.
Quartzite
If you want something customizable, quartzite countertops are a great option. It's made from quartz, but you can choose the color and pattern of your countertops so they match or complement any style or décor.
Try something Unique
If you want something that's truly one-of-a-kind, there are plenty of options. There are many synthetic stones that mimic the look of natural stone but are easier to care for and less likely to chip or break. You can also find concrete countertops and glass options in a wide variety of colors and patterns. If color is important to you, then quartzite offers you the most options for customization. The best part about quartzite is that you can choose from a wide range of colors, including black, white, blue, pink, green, and many shades of gray. It's also easy to match with other materials such as tile or marble. If you're not sure which option is best for your bathroom, you can always reach out to a local countertop installing expert for advice on which material will be right for you.
Picking a Dark or Dramatic Color
If you're looking to create a more dramatic look in your kitchen, then consider a dark color like black or charcoal. Dark colors are perfect for adding contrast and depth to any space, plus they make the room appear larger than it really is. Black is a very popular choice among homeowners because it can coordinate with almost any other material and color scheme. It works well with stainless steel appliances and white cabinets, but also looks great when paired with marble countertops or natural stone backsplashes. Granite is a great option for dark countertops because of it's natural yet elegant appearance. When choosing a color for your kitchen, it's important to think about how the countertops will coordinate with the rest of your home. If you're planning on painting or staining the walls in a different color, then black or dark gray might be a good choice because they match well with almost any shade. However, if you plan on keeping things simple and sticking with white walls, then consider using light granite countertops instead.
Brighten your Space with something Lighter
If you want to brighten up your kitchen space, then consider using light granite countertops. Light-colored granite will reflect sunlight and make the room feel more open, while darker colors tend to absorb heat and make spaces appear smaller. Marble, quartz, and quartzite offer many bright white or light grey or tan options that will brighten your space, while still providing a beautiful look. If you're looking for a light color, then consider using white quartz or granite. This will brighten up your space and add a clean look to your bathroom. If you want to go with something darker, be sure that it matches the rest of your decorating scheme. The last thing you want is for your bathroom countertops to stand out like a sore thumb! If you're not sure what color best suits your bathroom, reach out to a bathroom remodel contractor and they will be able to help you find the perfect color. They'll also be able to help you decide on a style that works with your budget and design goals.
Look at the Color options in your Material Preference
When it comes to bathroom countertops, there are a number of different options. Some materials are more expensive than others and some are easier for you to care for, but each one has its own unique aesthetic that can transform your space into something truly amazing. If you're looking for something modern and sleek, consider using quartz or granite. Both materials have an elegant look that looks great in any type of bathroom setting—from traditional to contemporary.
At Granite Expo, we would be happy to help you with any of your countertop needs. We work with quartz, granite, marble, quartzite, and can even install sinks, backsplash, and custom edgework. We can help you find the perfect option for your home with a color consultation, and can help you install, remove, and/or dispose of all tiles and countertops. Click this link to look into our past projects, or you can contact us today to get your remodel project started immediately!
Bathroom Countertop in Edina MN
Bathroom Countertop in Edina MN
Bathroom Countertop in Edina MN
Bathroom Countertop in Edina MN